We are committed to providing our patients with the same quality of dental care that we would provide to our own families. Our warm and caring staff are dedicated professionals who value your comfort and will work hard to give you a stress-free visit.
At Sunset Country Dental, we offer a comprehensive range of dental services provided by general dentists. Whether you need to schedule your bi-annual checkup or need to undergo repair work, you're in the right place. Our Dryden dentists are trained and qualified to perform both general and cosmetic dental services to fit your needs, and we are dedicated to improving your overall dental health so you can show off your best and brightest smile every day.
---
Our Dentists
Dr. Andrew and Dr. William are general family dentists and the new owners of Sunset Country Dental. They are excited to meet and serve everyone in this vibrant town and surrounding areas. Knowing that the dental office is not a favourite destination of many, Dr. Andrew and Dr. William go out of their way to ensure that their patients are comfortable, create a relaxing environment, and check in on them throughout the appointment to make sure they are having a positive experience. They believe in spending the time that their patients deserve to explaining dental conditions, treatment options, and answer questions.
Technology is growing in importance for modern dentistry and both Dr. William and Dr. Andrew recognize this. At Sunset Country Dental, they want to offer their patients a modern standard of care, which is shown through their dedication to continued education and updating the technology used in every procedure. The goal of offering a high quality of care in dentistry encourages them to continue learning new methods and updating equipment for Sunset Country Dental.
Education and training are particularly important to both Dr. William and Dr. Andrew since they travel extensively around North America to attend continuing education courses annually. To expand on their available services, both dentists have trained at the University of Toronto and the University of Western Ontario so that they could offer bone grafting, gum surgery, wisdom tooth extractions, root canals, implants, and prosthetic dentistry. To help their patients be mor comfortable during their visit, they have received training from the Dental Organization for Conscious Sedation and trained at the University of Alberta to provide IV sedation and have found the training helps them provide for anxious patients. For cosmetic dentistry, both Dr. Andrew and Dr. William have traveled to the Las Vegas Institute for Advance Dental Studies to learn about techniques in neuromuscular dentistry, smile makeovers, and aesthetic restorative dentistry. Both doctors are graduates of the Misch International Implant Institute where they learned techniques in CT scan related surgical methods, implants, sinus lifts, advanced bone grafting and soft tissue plastic surgery. And to further advance their knowledge, Dr. Andrew and Dr. William have also trained at the Interdisciplinary Dental Education Academy in San Francisco to learn advanced methods of microscopic-enhanced root canal therapy. What Dr. Andrew and Dr. William love about dentistry is fostering a trusting and caring relationships with their patients and combining the modern art and science of dentistry to enhance the health and beauty of patients' smiles. They look forward to using their decades of experience and wide scope of practice to help people obtain optimal oral health.
All the education that these dentists have received is to better serve their community, which they do outside of the office as well. To start, Dr. Andrew and Dr. William believe in the link between heart health and mouth health and aim to bring awareness to this connection by setting a good example. Keeping fit, sponsoring local sport teams, supporting free-family swim days, and volunteering at the hospital, ski club, and community events are a few of the ways they wish to support the community. And not only do they want to support the community, they wish to give back as well; each year host several school classes to come to their office to learn more about dental health care. The school children have a great time learning about proper brushing and flossing techniques, making molds of their hands and using some of the amazing dental technologies in modern dentistry. This brings awareness about the importance of oral health and encourages young children to maintain lifelong good oral hygiene habits. But it's not always about what is happening in industry, Dr. Andrew and Dr. William have also organized and hosted Community BBQ Days which included tasty food, drinks, and enjoyment for the whole family. Children have an opportunity to participate in music, games, face painting, and prizes. And not only do they support social events, but community organizations as well, such as the Emergency Shelter Foundation, Family & Community Support Services, ALS Society, and the Royal Canadian Legion.
Dr. Andrew and Dr. William like to lead by example and you can see them enjoying the outdoors jogging, mountain biking, and cross-country skiing throughout the year. Combined, they have competed in 14 Ironman Triathlons and 90 cross-country ski marathons. Besides competing, these dentists also enjoy casual downhill skiing, hiking, and trail running. Dr. Andrew and Dr. William and their caring team are looking forward to serving you and your family at Sunset Country Dental.
---
Dr. William
Dr. William grew up in Toronto and received his Doctor of Dental Surgery at the University of Toronto. He worked in Northwestern Ontario as a dentist and also had a dental office in a small rural town in Northern Alberta, very similar to Dryden.
---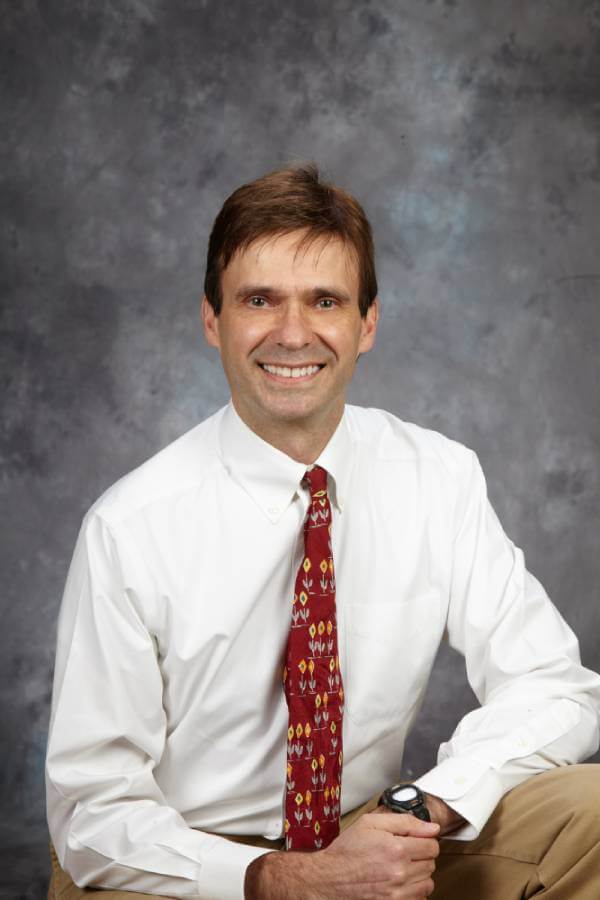 Dr. Andrew
Dr. Andrew was born in Windsor, Ontario. Growing up he was very involved with his Polish community and church. He completed his Doctor of Dental Surgery degree at the University of Western and worked as a dentist for 12 years in Sioux Lookout.